This is Madiba's birthday today! Rohihlahla, the "trouble maker" is celebrating his 92nd birthday!
We wanted to pay tribute to this providential man, who is so important to the South-Africans, to the world, and of course to Ubumi for the values of brotherhood, peace and forgiveness, among others, that he embodies. We have thus asked our witnesses to write a few lines about what Madiba means to them. Here are their answers: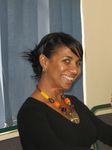 "One of my favourite statements from Nelson Mandela which has become a mantra for me: "As we let our light shine, we unconsciously give other people permission to do the same." Chantél Daniels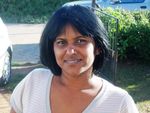 « The one thing that I think all South Africans would agree on is that Mandela remains a symbol of hope to us. His life, work and sacrifices are a testament to us that we can overcome any hurdle and we can build a better tomorrow as long as we work together. » Linda Naicker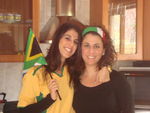 "Madiba has taught me the spectacular art of forgiveness. There is no reason to resent and find revenge. To forgive and move forward is the only way this beautiful country of ours can heal." Simone Economou

« Madiba holds safely all my deepest regrets and greatest pride for our country. He is Ubuntu, he is Hope, he is our Spiritual Leader. I cannot express all he is... » Kyle Hudson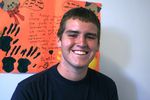 "Madiba is really the father of our country. He helped us see that all people are equal and that we should live in peace with each other. He is the man I have the most respect for because to come out of prison and say let bygones be bygones, especially to the people whom put you in prison takes a lot!!! !!" Heynes Kotze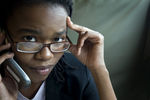 "One of my favourite images of Madiba is one that graces the front and back cover of a book entitled "MANDELA; The Authorised Portrait" (published by Wild Dog Press). In it he looks squarely into the camera with his chin resting on his hand, the thumb nestled against his left cheek and a finger just covering his lower lip. But it's the look in his eyes that gets me. His eyes are brimming with wisdom, filled with a deep knowing of life and all its tribulations. His eyes tell you that he knows suffering and anger, love and loss. His eyes say, "I stared evil in the face and I won." They are eyes of patience, eyes of strength, eyes of greatness.
Happy Birthday Madiba!" Lindy Mtongana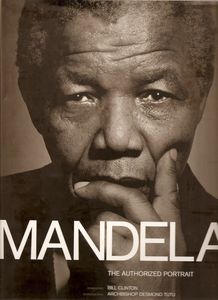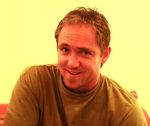 "As a young South African walking toward the future Mandela, and many others of his generation, is the embodiment of all that South Africa wants, needs and should be. In the world there are often men and women who help to grow an idea but then, when in power, become bigger than that idea; Mandela has always known he is just a man, even when we have tried to make him a god, and so his idea is made more powerful because it is one that will live long, long after he is gone. Ahhhhh, Madiba! Tata, siyabulela kakhulu!" Howard Drakes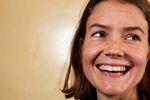 «Seeing Madiba driving onto the pitch at Sunday's World Cup Final brought tears to my eyes. For a man that has been in prison for so long and fought so hard most of his life, he looks so amazing, strong, and healthy. May God bless you my Madiba." Andrea Van Meygaarden
"Having only lived in South Africa for two and a half years, one can truly feel the impact Nelson Mandela has had on this country. From young to old, he is everyone's hero. A humble figure who stands for justice and equality. A remarkable man who has my deepest respect. Happy 92nd Birthday Madiba." Daniel Robinson
"My thoughts on Mandela Day is that we do it for the preservation of humanity in all spheres and sectors and what he believes in and that is that ALL of us should be able to make a sacrifice and a difference in our own unique way as he has in his." Natasha Simons
"I suppose what Madiba means to me more than anything else is forgiveness, hope and tolerance for this incredible country and its people." André Nicolas du Toit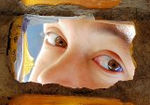 "Nelson Mandela is the father of our young nation. He embodies our best qualities and will always inspire us to strive for social justice. Happy birthday Tata Madiba" Duncan Pieterse